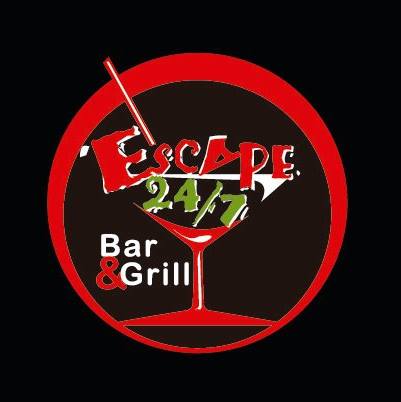 Address
24
Knutsford Boulevard
Kingston 5
Jamaica
Services
Takes bookings, Walk-ins welcome, Good for groups or parties, Delivery, Table service, Outdoor seating
Payment options
Cash, Visa, MasterCard, Discover, American Express
Opening Hours
Friday

-

Saturday

-

Sunday

-

Monday

-

Tuesday

-

Wednesday

-

Thursday

-
Escape 24/7 is a small open air bar that provides a laid-back hangout spot by day, and transforms into an energetic nightclub by night.
During the daytime, and up until about 8'o clock at night, patrons can be seen playing dominoes or having a round of drinks with friends. The waiters/waitresses are pretty courteous and the atmosphere quite relaxed.
After hours the domino tables are cleared away to make way for the 'clubbers' who will start to pour in at about 11:00 p.m. The dress code is casual (leaning more towards casually elegant for the women), and ladies enter free of cost, which is a big plus for both the men (who will have more to feast their eyes on) and the women (who'll save themselves a few hundred dollars at the door). The selection of music (mainly contemporary dancehall and hip-hop) is usually pretty good. On those nights when the club gets really 'hot' the small area can get somewhat crowded, but unless you have an aversion to occasional bodily contact with others this shouldn't be a problem.
If you're stopping by just to knock back a few drinks with some folks then any day will do. If you want to experience the club vibe however, your best best is a Friday or Saturday night; week nights are a little quiet.