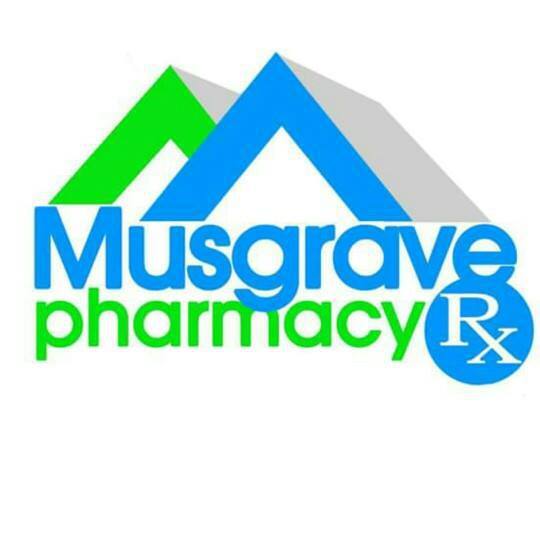 Opening Hours
Friday

-

Saturday

-

Sunday

-

Monday

-

Tuesday

-

Wednesday

-

Thursday

-
At Musgrave Pharmacy Limited, we offer a wide range of products including prescription and overthe-counter medication, snacks, drinks, toiletries, cosmetics, skin care, baby care, gift items etc.
Pharmaceuticals: We offer a wide range of over-the-counter and prescription medication both popular brands and generic.
Cosmetics: We stock cosmetic products from renowned brands such as Maybelline, L'Oréal, Revlon, Black Opal, ELF, EOS to name a few.
Skin/Hair Care Products: Whether it's for sensitive skin or to colour your hair, we stock all the essentials for skin and hair care from Arisulphur bar soap to popular shampoo and conditioner brands. Baby/Toys: We stock diapers, wipes, formula etc. for all your babies' needs, and a range of educational toys and games.
Toiletries: We stock toothbrushes, soaps, lotions, tanning oils to name a few. Gifts: For that special occasion, we have gift items and gift paper, bags, cards to go with it!
Stationery: We stock a wide selection of stationery and we also offer business services to deliver these essential items periodically to take the hassle of sourcing from your admin staff.
Snacks/Drinks: When the munchies hit you, we have all your favourite chips, cookies, sweets, juices, etc. in stock - all at reasonable prices.