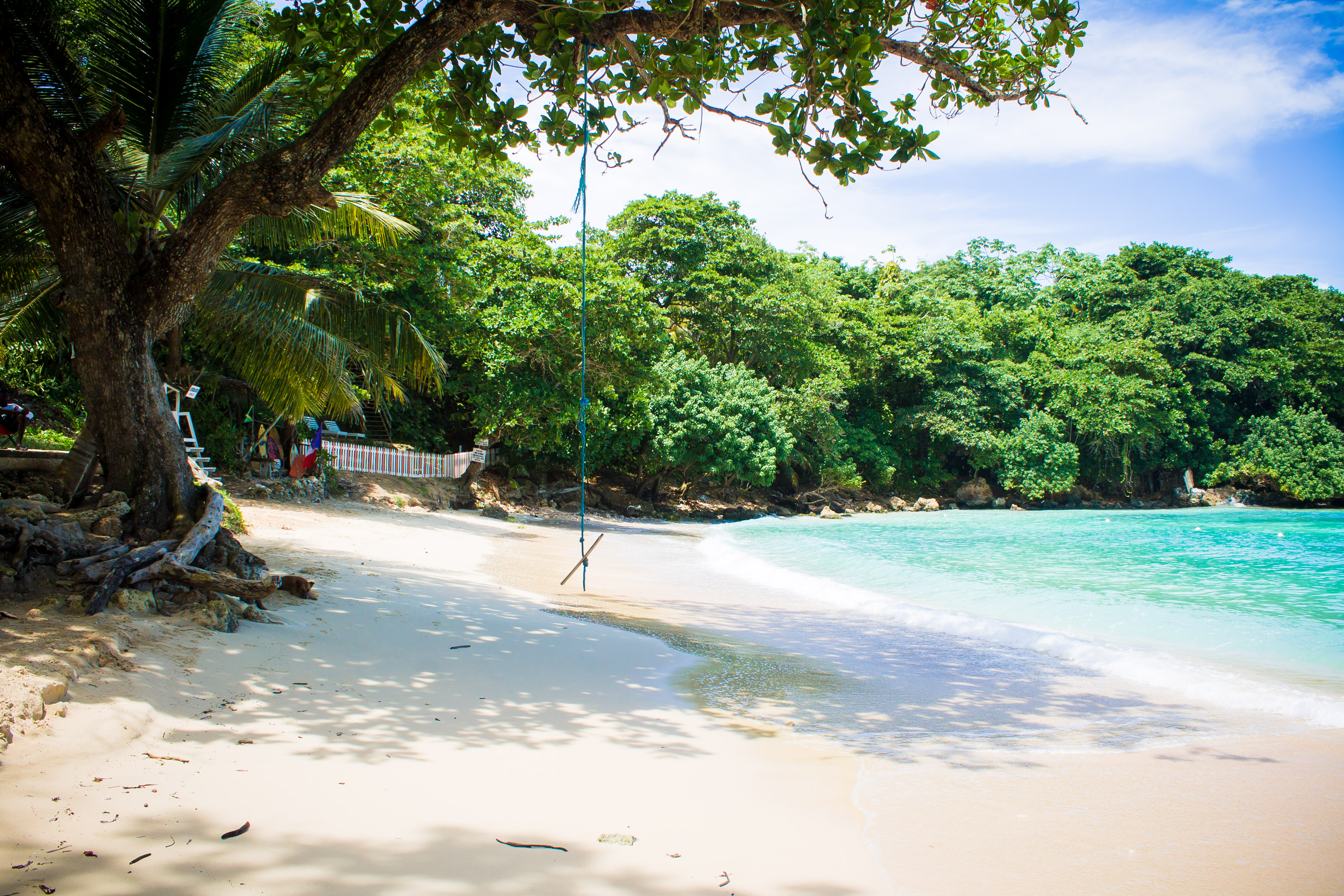 Owned by
Beach Control Authority
Sea conditions
High waves are generally created by the two shoulder buffs. The intense wave energy may be difficult for untrained swimmers.
Amenities
Parking available, Restroom, Restaurant, Bar
Entrance Fee
$200, fee associated with use of bathroom and shower facilities
Lifeguard Service
Lifeguard on duty
Opening Hours
Friday

-

Saturday

-

Sunday

-

Monday

-

Tuesday

-

Wednesday

-

Thursday

-
Beach Location
Boston Bay Beach is one of Jamaica's fairly manicured beach, owing to its recent rehabilitation by the Tourisms Enhancement Fund. It is located in the parish of Portland on the north-eastern coast of the island, close to the communities of Boston and Fairy Hill.
Environmental Features
The natural sediment on the beach is fine to medium sand which is cream in colour; large rocks dominate the sides of the beach - around the bluff area. It is characterized by high wave energy making it perfect for surfing, over have been experiencing erosion. The beach, h is approximately 14 metres (45 feet) wide and 152 metres (500 feet) long is divided into 2 sections by a small bluff. The beach is well vegetated with trees, both small and large, as well as bushes, these include West Indian Almond and Coconut .There are seagrass beds close to shore.
Accessibility and Parking
Boston Bay Beach lies along the A4 main road and has only one access point. There are two parking areas available on the property.
Parking
There are several grassy areas for parking which can accommodate up to about 15 cars.
Amenities
All facilities at the Beach has been newly renovated, these include a jerk centre, surfing shop, restaurant, bar, toilet, shower and changing rooms facilities. New gazebos and parking areas have been constructed. Lifeguard stands and lounge chairs facilitate a safe and comfortable recreational experience.
Things to do
Patrons may opt to surf, swim and purchase craft items.
Rehbilitated by