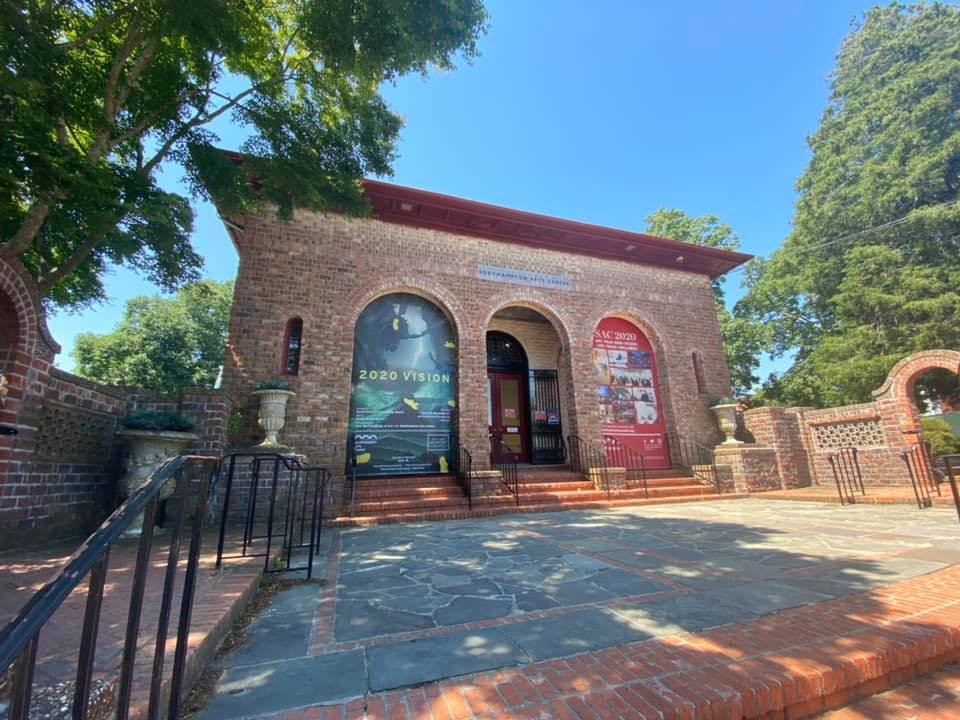 Opening Hours
Friday

-

Saturday

-

Wednesday

-

Thursday

-
Southampton Arts Center has become a hub for arts and culture on the East End with over 50,000 visitors, 5 exhibitions and over 200 programs and events in 2019 alone. The broad programming is delivered year-round through an impressive array of partners including New York Academy of Art, Hamptons International Film Festival, Jazz at Lincoln Center, Telluride Mountain film, the Watermill Center, and many more. With the recent upgrade of the theater, including state-of-the-art audio and video equipment, lighting and new seating, Southampton Arts Center has expanded its breadth of programming to include first-run films, theatrical performances and concerts.
SAC's mission is to serve our East End community as a hub for arts and culture while preserving the iconic building and grounds of 25 Jobs Lane for future generations.
Southampton Arts Center is a not for profit 501(c)(3) organization.
For information, please visit www.southamptonartscenter.org @southamptonartscenter
If you would like to pledge a tax-deductible contribution to SAC during these challenging times, email psnyder@southamptoncenter.org, call 631.283.0967 x13 or CLICK HERE.
PLAN YOUR VISIT
Gallery Hours: Thursday - Sunday | 12 -5 PM
Suggested Donation: $5
---
MISSION
Southampton Arts Center is committed to community building through the arts. We present and produce inspiring, inclusive, socially and regionally relevant programs across all disciplines – welcoming, connecting, and collaborating with the diverse members of New York's East End community and beyond.
VISION
Influenced by the rich cultural tradition and artistic history of the region, Southampton Arts Center will drive cultural engagement and economic vitality. We will be distinguished as a destination for multigenerational audiences to have artistic, educational and transformational experiences. Using the arts as a unifier we will provide a platform for the many voices who comprise our region creating mutual understanding and effecting positive change.
VALUES
Inclusive: This is a place for everyone. All are welcome.
Mindful: We are invested in an equitable and sustainable future.
Advocates: We are a haven for artists – providing opportunities for dialogue, collaboration, and professional development.
Fun: Good energy emanates from 25 Jobs Lane.
Responsive: We don't know everything, so we listen and allow ourselves the space to take action.
Ambitious: We are trailblazers. We push ourselves to experiment, elevate and overdeliver.
Passionate: We love what we do and we're honored to do it.
WE ARE A HAVEN FOR ARTISTS
Providing opportunities for dialogue, collaboration, and professional development.