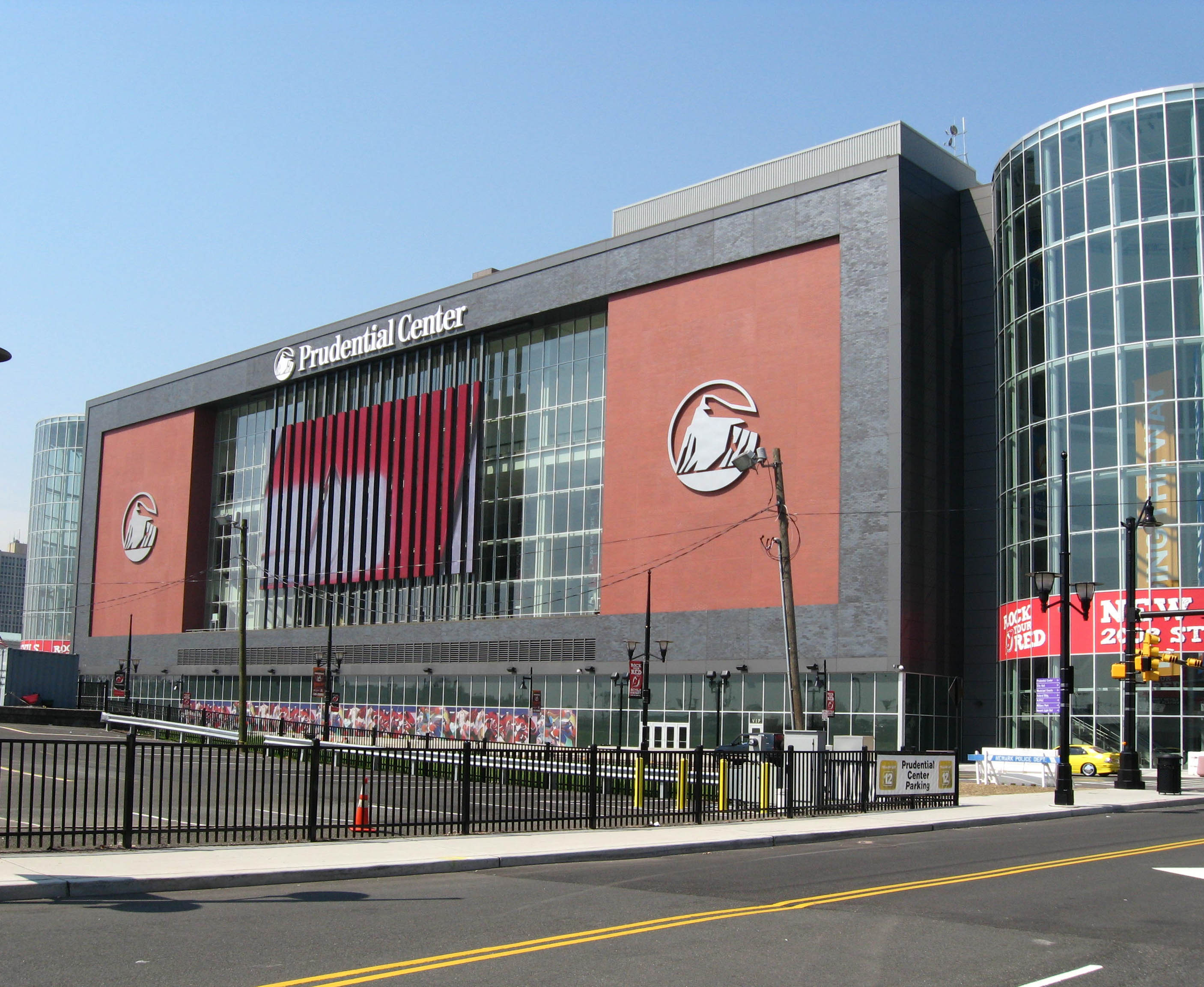 Owner
Newark Housing Authority
Broke ground
3 October 2005
Construction cost
US$375 million
Project manager
ICON Venue Group
Services engineer
R.G. Vanderweil Engineers Inc
Tenants
New Jersey Devils (NHL) (2007–present), Seton Hall Pirates (NCAA) (2007–present), New Jersey Rockets (USPHL) (2007–present), New York Titans (NLL) (2007–2009), New Jersey Ironmen (XSL) (2007–2009), NJIT Highlanders (NCAA) (2008–present), New Jersey Nets (NBA) (2010–2012), New York Liberty (WNBA) (2011–2013), Metropolitan Riveters (NWHL) (2016–2019)
Operator
Devils Arena Entertainment
Architect
HOK Sport (now Populous), Morris Adjmi Architects (Exterior), El Taller Colaborativo
Structural engineer
Thornton Tomasetti
General contractor
Gilbane Construction
The Prudential Center hosts many marque music concerts, the NHL's New Jersey Devils, Seton Hall Men's Basketball, WNBA's NY Liberty, family shows, special events as well as other professional, collegiate and amateur sporting events.
Located in downtown Newark, just 2 blocks from Newark Penn Station. The arena is accessible via New Jersey Transit, PATH and Amtrak. Bounded by Edison Place to the north, Lafayette Street to the south, Mulberry Street to the east and Broad Street and City Hall to the west
In October of 2007, Prudential Center ushered in a new era in sports and entertainment in Newark and the entire Northern New Jersey area. Newark is currently undergoing a major revitalization, converting the city core into a vibrant and energized entertainment district. The Prudential Center, the New Jersey Performing Arts Center, The Newark Symphony, Riverfront Stadium and in 2009, Red Bull Park in Harrison, represent just part of the nearly $2 billion in construction underway.
Prudential Center is the cornerstone in the revitalization and renaissance of downtown Newark. In addition to the arena, Newark will soon add scores of condominiums, restaurants, themed bars, and mixed retail establishments. Prudential Center will be recognized among the finest arenas in the country and is New Jersey's home for hockey, college basketball, professional basketball, concerts, family shows and special events. A public / private partnership between the City of Newark and Devils Arena Entertainment, made the $375 million Prudential Center a reality that is changing the face of downtown Newark and making it a destination place for sports and live entertainment in the region.