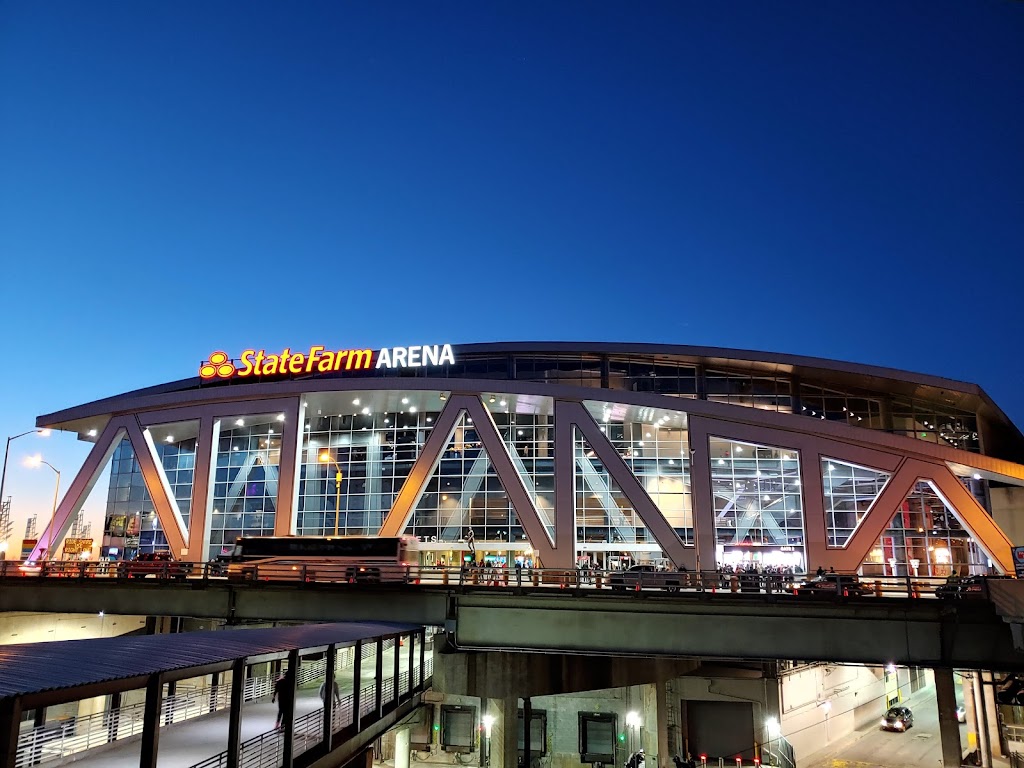 State Farm Arena (formerly Philips Arena) is a multi-purpose indoor arena located in Atlanta, Georgia. The arena serves as the home venue for the National Basketball Association (NBA)'s Atlanta Hawks. It also served as home to the National Hockey League's Atlanta Thrashers from 1999 to 2011, before the team moved to Winnipeg, as well as the Women's National Basketball Association(WNBA)'s Atlanta Dream from 2008 to 2016 and 2019. It opened in 1999 at a cost of $213.5 million, replacing the Omni Coliseum. It is owned by the Atlanta Fulton County Recreation Authority and operated by the Hawks, owned by Tony Ressler along with a group of investors including Grant Hill.
Contact
State Farm Arena
1 State Farm Drive
Atlanta, GA 30303
To contact State Farm Arena or the Atlanta Hawks, please use any of the numbers below.
Guest Services: (404) 878-3000
Atlanta Hawks Sales: (866) 715-1500
Atlanta Hawks & State Farm Arena Groups Sales: (866) 715-1500
Ticketmaster: 1(800) 745-3000
Levy Restaurants: (404) 878-3617
Hawks Shop: (404) 878-3544
Box Office Information
The Box Office is located next to Gate 2 on the Centennial Olympic Park Drive side of State Farm Arena behind the structural ATLANTA letters.
The Box Office is open on event days only, opening one hour prior to the day's event.
To purchase tickets for any State Farm Arena event, please go to State Farm Arena on Ticketmaster. All purchases (online and at the box office) are subject to the same service fees.
Email Us
You can find answers to many common questions by visiting our Help Center (linked). If you still have unanswered questions, you can click here to contact us directly.